Firefly Music Festival is the premier summer music festival on the East Coast. Held in Dover, DE, the 4 day festival boasts top tier musical acts, art vendors, and other attractions, all set amongst the beautiful trees of "the Woodlands." While working at Red Frog Events, I created various marketing, promotional, and informational pieces for the festival. To check out some of the photos I took at Firefly, visit my photography page!
2014 PROGRAM
Hand out for Firefly Music Festival detailing attractions, a four-day schedule featuring over 75 bands, and an illustrated map of the festival and campgrounds. 16"x16"
2014 POSTER
Custom poster design for Firefly Music Festival featuring a design created using individually placed triangles that break out of a geometric pattern to form the festival's iconic mason jar. 24"x36"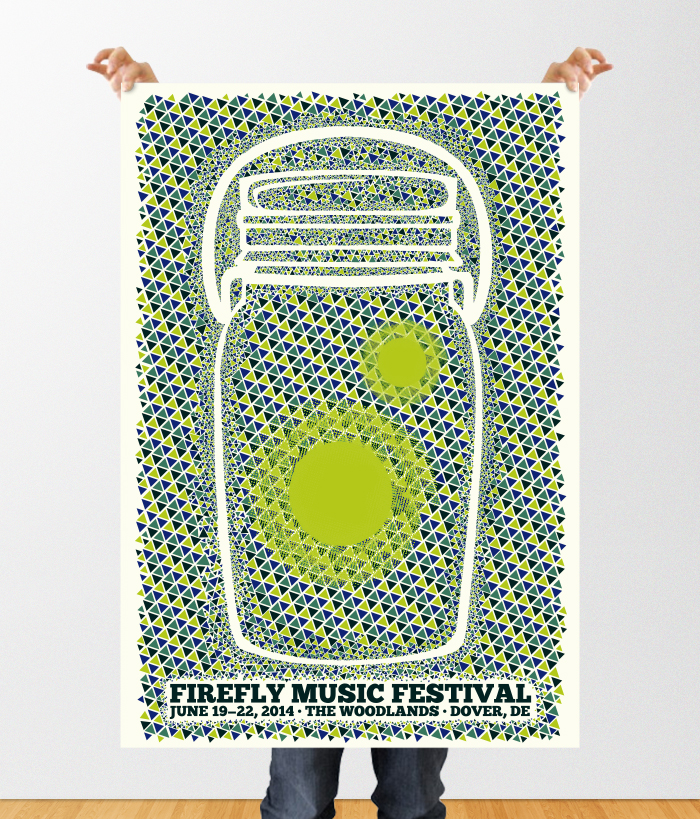 2014 FESTIVAL SIGNAGE
A variety of large scale print projects for Firefly Music Festival, including way-finding info kiosks/maps and marquees defining separate areas and attractions. Various dimensions.